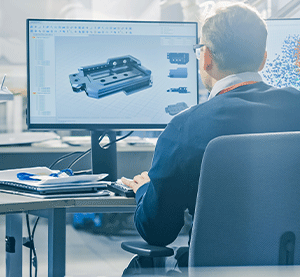 optimize production and reduce capital
Our software evaluates your well parameters by analyzing by all possible nozzle and throat combinations and calculating bottomhole pressure based on production volumes and injection pressure.
We will only suggest our solution if we are convinced it is right for your well.
Increase Reliability and Reduce Maintenance Costs
JJ Tech Jet Pumps can be installed in vertical, deviated, and horizontal oil and gas wells, making our pumps the most versatile in the industry.
JJ TECH SELECT-JET Hydraulic Jet Pump