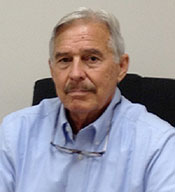 JJ Tech announces that William P. Coleman has joined the JJ Tech team of artificial lift sales professionals. Initially, Mr. Coleman will be responsible primarily for business development in the "MISS-LOU" region of East Central Louisiana and West Central Mississippi.
Mr. Coleman entered the oil industry as a roustabout in 1955 at the age of 14.  He has extensive industry experience in exploration, drilling, completion, production, manufacturing and  marketing.  He is the inventor, designer and original manufacturer of the patented Coleman hydraulic jet pump, the forerunner of the JJ Tech hydraulic jet pump.
About JJ Tech
JJ Tech is a U.S. based, world-wide supplier of the cutting edge, ULTRA-FLOTM artificial lift system to the oil and gas industry. The company currently has eight international and U.S. distributors, and has placed hundreds of its patented hydraulic jet pumps throughout the world.