SALTWATER DISPOSAL SYSTEMS
HYDRA-CELL
DIAPHRAGM PUMPS
CUTTING EDGE ARTIFICIAL LIFT
The SELECT-JET bottom hole assemblies are the best choice when it comes to hydraulic jet pumping.
The ULTRA-FLOW 100 Surface Pump Skid is a complete, user friendly surface pump package.
JJ Tech holds USA and selected foreign country patents on its line of Jet Pumps. The line was developed to produce large volumes of sub-surface formation fluids with inclusions of moderate to high solid content.
No Moving Parts Downhole
No Workover Rig
Boost Production
Optimize Production with JJ Tech Pump Analyzer®
JJ Tech provides an efficient and reliable solution to saltwater disposal, with the Wanner T100 series, diaphragm pumps.
Many oil and gas operators have to deal with produced water, and JJ Tech has the solution, for both artificial lifts and saltwater disposal.
The Wanner T100 series, diaphragm pumps are on the cutting edge of lift technology.
HAVE A SALTWATER SPECIFIC NEED?
Hydra-cell
Diaphragm Pumps
Wanner Series pumps feature an exclusive seal-less diaphragm design that eliminates packing and plunger wear, leakage, external lubrication, and emission – resulting in lower costs of ownership and maintenance as well as longer service life than traditional packed pumps.
Find out how JJ Tech can help you with your well. Fill out our well data sheet and a JJ Tech representative will contact you within 24 hours to discuss your submission results and possibilities.
A HISTORY OF SOLID SOLUTIONS
ACCELERATED FRAC FLOWBACK
Accelerated frac-flowback is the recovery of frac fluid from a well as rapidly as possible while bringing oil and/or gas production to the market immediately.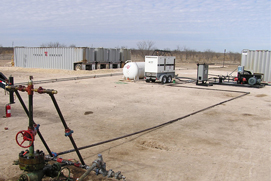 ECONOMICAL GAS WELL DEWATERING
Gas Well Dewatering," or "Gas Well Deliquification" (GWD), is the general term for technologies used to remove water build-up (hydrostatic head) from producing gas wells.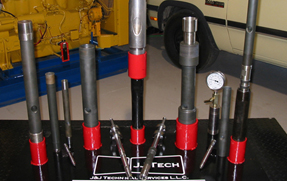 Artificial lift refers to one of several methods used to raise oil and or water to the surface through a well after the well can no longer produce by natural energy (pressure).