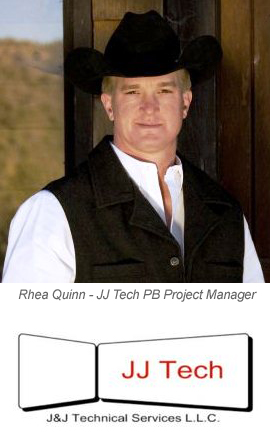 Shreveport, Louisiana, March 22, 2012.  J&J Technical Services, LLC ("JJ Tech") announces  plans to open a sales/service location in the Midland/Odessa, TX area in the spring of 2012.
JJ Tech Operations Manager Chris Lamberth had these comments about the plans for the new facility:
"Our jet pump has no moving parts down-hole that might fail.  In our ULTRA-FLO system, the jet pump is combined with an extremely reliable Wanner T8045 diaphragm pump.  Up to now this has enabled us to service locations in the Permian Basin from Shreveport, LA.  Typically a service tech is only needed for startup.  Our system is simple enough that many of our repeat clients are able to set it up on their own.  However, our demands in the Permian Basin have become so great that it is necessary to have a Project Manager in the area at all times, as well as a facility to store, upkeep, and test- run equipment.  We are confident that a more permanent PM presence will enable us to continue a high level of responsiveness for our customers."
We will open our Permian Basin location with Project Manager, Rhea Quinn.  Rhea has considerable artificial lift experience, specializing  in well optimization.  This will really help us hit the ground running in late April."
Lamberth also stated that the company was considering opening as many as two more sales/service locations in the near future as the demand grows.
About JJ Tech
JJ Tech is a US based, world-wide supplier of artificial lift systems to the oil and gas industry. The company currently has eight international and US distributors, three new pending international distributors, and approximately 200 hydraulic jet pumps placed throughout the world.
Contact
Mark F. Preddy, Sr.
President and Chief Operations Officer
318-636-6904